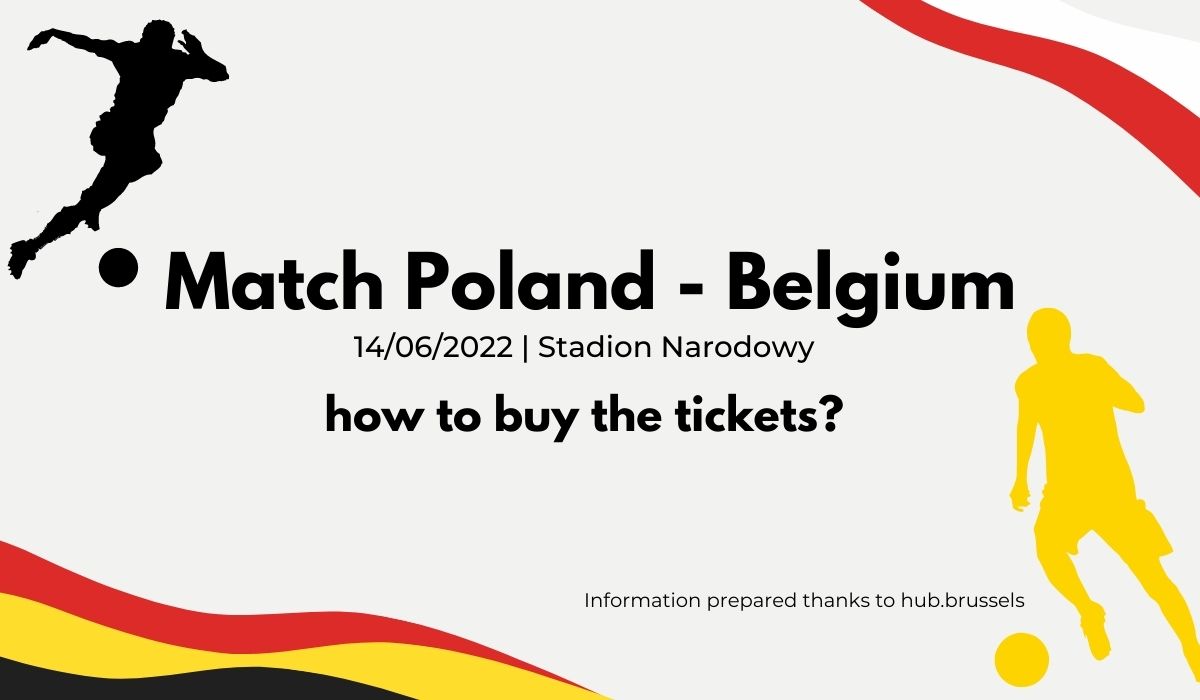 Don't wait too long and buy today a ticket for Nations league Match Poland - Belgium which will be held 14th of June 2022 in the Stadion Narodowy, Warsaw.
Please follow the below steps:
Create an account at the "laszynaspilka" platform (it is easy and possible in English )
Open again the web-site https://www.laczynaspilka.pl/strona-glowna
Go to the left up side of the page to "kup bilet"
Choose the Match , the 1st match on the top will be the Match Polska-Belgia
Follow the procedure and choose your sector . Attention ! there is no special sector for Belgian-Guests Fans for this Match. Only difference of categories of seats
Go the payment platform
You will not receive a ticket by mail. Only a voucher ! You will be explained by mail where to go to retrieve this ticket,  with a printed voucher in hand or a e-voucher charged on your smartphone. The (Paper) tickets should be available from the 7th of June.
Looking forward to meeting you at the Stadion Narodowy.
Information prepared thanks to hub.brussels