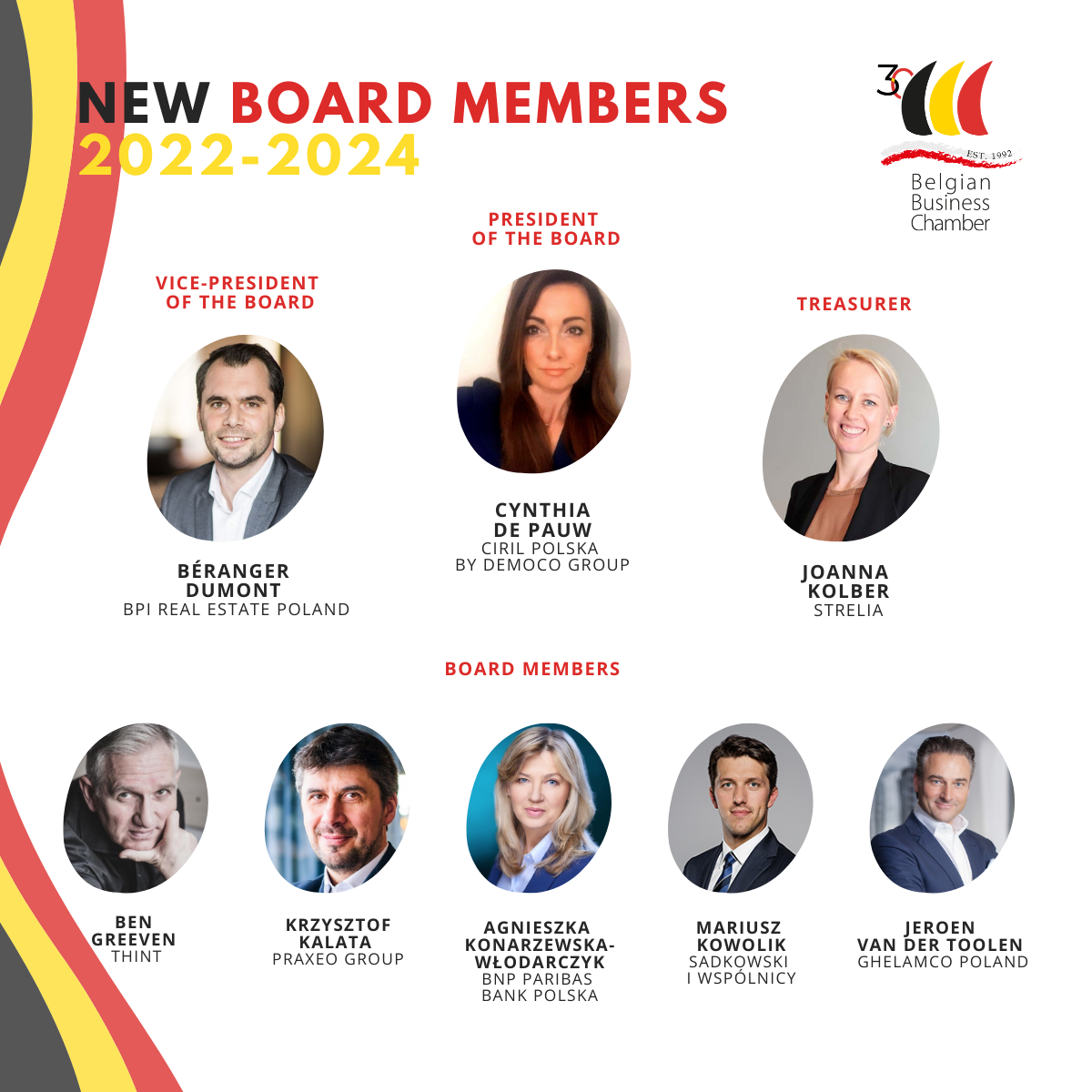 Following the General Assembly that took place on the 21st of June 2022 and the first meeting of the new Management Board, we are happy to introduce you to the new members of the BBC Board for the years 2022-2024!
President: Cynthia De Pauw, Ciril Poland by Democo Poland
Vicepresident: Béranger Dumont, BPI Real Estate Poland
Treasurer: Joanna Kolber, Strelia
We are looking forward to the new ideas, fruitful cooperation and meetings with our team and BBC Members!
Congratulations to the new Board and a huge "thank you" to the board for the years 2020-2022!  

Stay tuned!
BBC Team