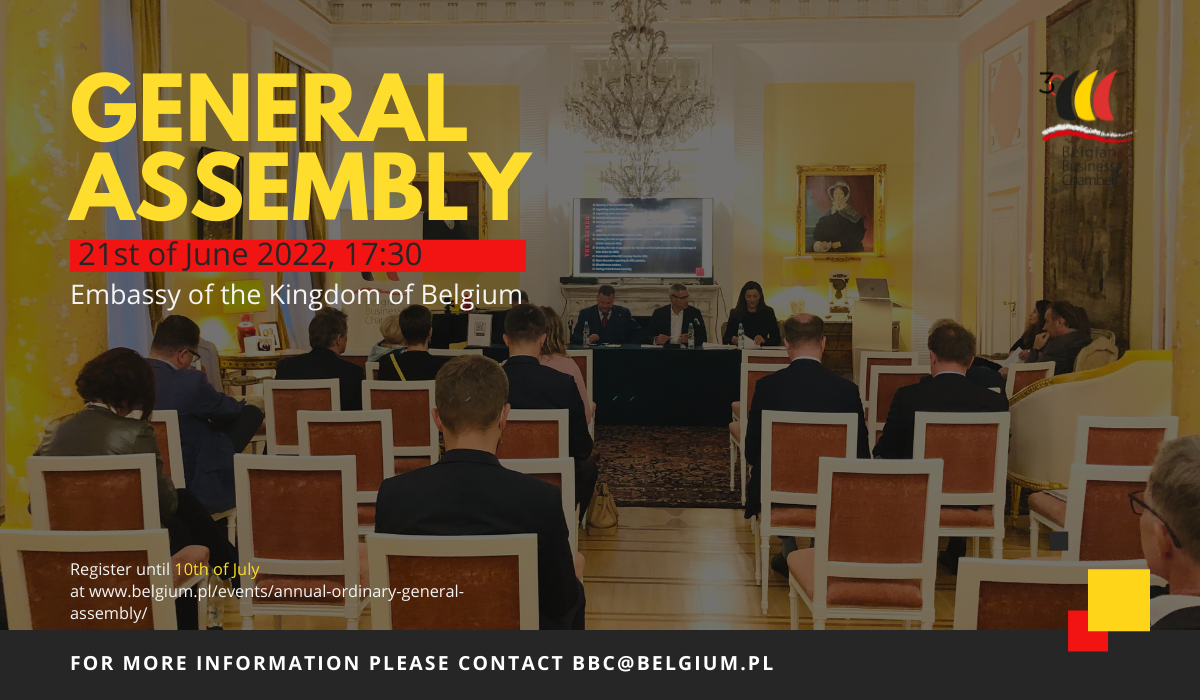 Belgian Business Chamber General Assembly 2022 will take place on 21 June 2022 in the Embassy of Belgium, ul. Senatorska 34 in Warsaw. 
We invite all BBC Members to take part in the event as this year a new BBC Board will be elected. Apart from the election, the Members will be approving the Audit Committee report and Financial Report for the year 2021.
Those Members who will not be able to attend in person will be able to issue a power of attorney to another Member, so they will not lose their vote.
Registration for the General Assembly 2022 will be open soon under this link.