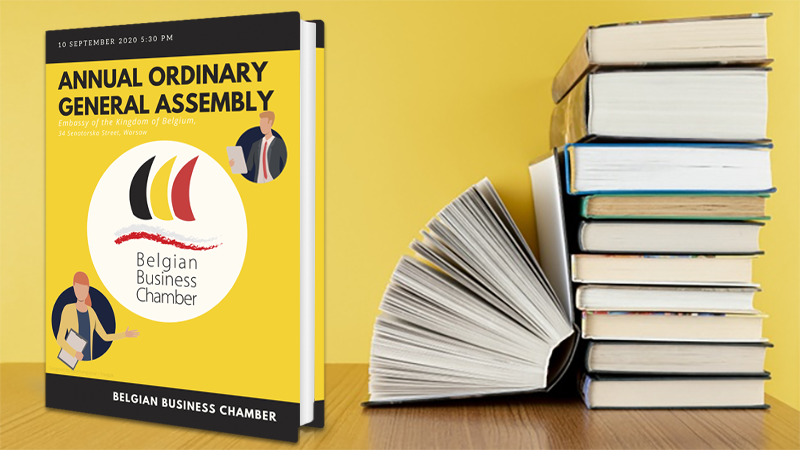 On the 10th of September 2020, at 5. 30 p.m., the Annual Ordinary General Assembly of the Belgian Business Chamber will take place at the Embassy of the Kingdom of Belgium (34 Senatorska Street, Warsaw).
Please find enclosed all materials for the GA 2020. This year, we have created an online, more user-friendly version of the book.
Thank you for your cooperation so far and we hope for mutual success in the future.